Spring Lecture Series Opener
Tuesday, April 19, 2016
Squalicum Boathouse
2600 N. Harbor Loop Drive, Bellingham
7:30pm • Doors open at 7:00pm
Ticket at the door: $7 Members • $12 General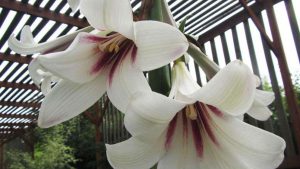 Sue and Kelly of Far Reaches Farm nursery in Port Townsend will immerse you in the plants they find exciting. Brace yourself for an evening laced with Latin binomials which will be more fun than that might imply as they dive deep into some serious plant lust. In addition to some of the newest plants coming out of their extensive collection at the nursery, they will show some highlights from their recent plant hunting expedition which Whatcom Horticultural Society helped sponsor. This will be a talk that is plant geek-worthy yet not terribly boring for your non-plant spouse. There will be plants for sale!