Whatcom Horticultural Society's Field Trip for Members!
Thursday, August 9 • 7:30am to 7pm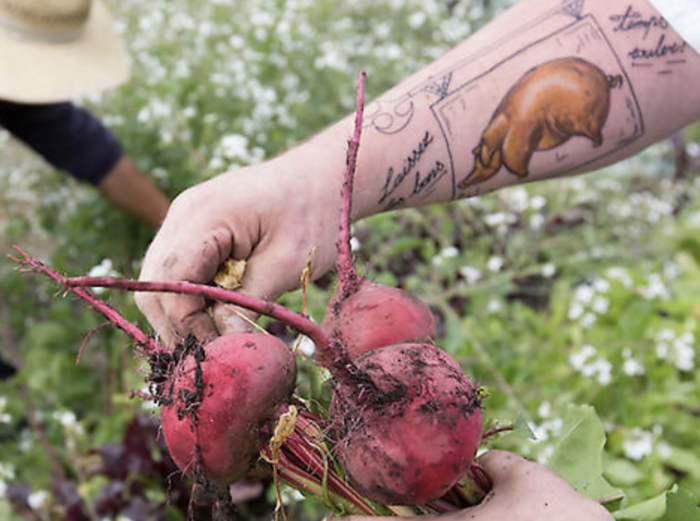 $68 includes bus transportation and snacks/beverages. Optional box lunch is $16. Reservations are made in the order they are received.
Payment must be included with reservation and you must be a member, please RENEW OR JOIN HERE FIRST if you're not a current member.
Tour Itinerary
7:30am coffee, tea, fruit and baked goods at Civic Field. 8am depart and head towards Bothel where Riz Reyes will give us a tour of the fabulous gardens at McMenamins Anderson School. Lunch is at Leanette Bassetti's charming Crooked Arbor Display Gardens in Woodinville. We'll visit Molbacks, one of the premier nurseries in the Northwest, known for their plant selections, elaborate displays, garden furniture and gift shop. We'll tour showcase gardens in the Mill Creek area that include Mina and Tim Marcher's large backyard garden with a 30 foot waterfall and pond, Berit and Ken Snyder's exceptional deck and shade garden overlooking a golf course, and we'll stop at Lynn Menne's "Gift and Gardens", a shop full of unique items as well as trees, pots and summer annuals.
Optional Box Lunch from Ingallina's $16
Sandwiches: Smoked Turkey & Havarti, Roast Turkey, Turkey & Avocado, Fully Loaded Sub, Chicken Club, Chipotle Chicken, Tomatoes with Mozzarella & Avocado, Roasted Portobello, Albacore & Dill Pickle, Ham & Swiss, Roast Beef & Cheddar, or Turkey & Pastrami Panini. Wraps: Thai Chicken, Mediterranean, or Caesar Chicken. Salads: Classic Cobb, Asian Noodle with Chicken, Pear & Blue Cheese, Greek, Lemon Chicken Caesar, Smoked Turkey, Oriental Chicken, BBQ Chicken, or Asparagus Chicken. Lunch includes chips (roll & butter with salad), cookie, fresh fruit & water. For more details and gluten free/vegan choices see Box Lunch Menu at http://www.ingallina.com.