Thursday, Nov 16 2017, 7:30pm • Doors Open at 7 • Squalicum Boathouse, 2600 S Harbor Loop Dr, Bellingham

There will be delightful desserts and beverages at this free member's event!
There will be plants for sale too!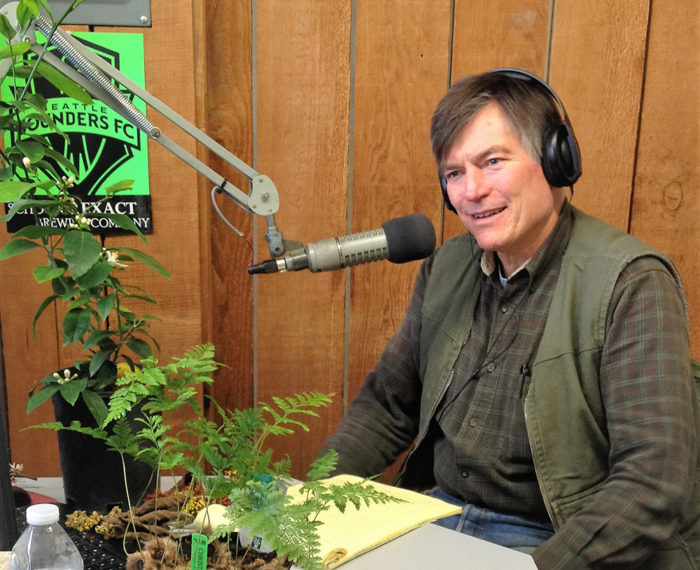 Join us for a presentation with John Christianson, who loves to share his knowledge about the many wonderful plants for the fall and winter garden. John started working in the horticulture profession as a teenager, then went on to manage Molbak's Nursery in Woodinville from 1983-1990 – the largest nursery in the U.S. at that time. John's enthusiam for conveying his garden knowledge led him to volunteer as a Master Gardener and also as a guide at the University of Washington Arboretum. He has a degree in Ornamental Horticulture, and interned in Nursery Management in Buckinghamshire, England. John Christianson and his wife Toni have owned Christianson's Nursery and Greenhouse, a 7 acre jewel in the Skagit Valley, since 1990. Over the years they have won numerous awards for display gardens at the Northwest Flower and Garden Show. Last year they received the Best Plant Market Overall Award from the 2017 NW Flower & Garden Show.
Listen to John's weekly radio broadcast at 10:30am Sunday mornings (AM 660 KAPS or FM 102.1 KAPS). The show is also streamed on Stream Tracks and SoundCloud. Have a question for John?..check out the "Ask John!" column on Christianson's website.