Spring Members Lecture
May 18, 2017 at 7:30pm • Doors Open at 7
Whatcom Museum ~ 121 Prospect Street, Bellingham
Members Free, General $12
Desserts and beverages will be served!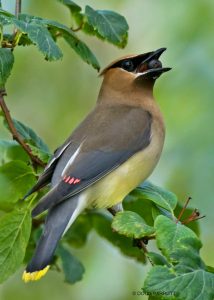 Join us for a delightful evening with Connie Sidles where you will learn how to enhance your garden to attract a variety of native birds in all seasons. Seattle Master Birder and nature author Connie will show the most common birds that you can attract to your yard and give tips on the native plants, feeders and other enticements you can feature in your landscape. This indoor "field trip" is a perfect way to tune up your garden for the soon-to-be-with-us neotropical migrants and local resident birds who need your help to thrive. Fantasize about how to make your garden part of a wild ecosystem that will give you endless hours of pleasure. Author of four books, Connie will read an excerpt from one of her books about nature and the serenity it grants us. Connie's books will be for sale at this lecture. Follow Connie online at www.constancypress.com & www.thelaurelhurstblog.blogspot.com.
Renew your membership online at www.whatcomhortsociety.org or at this lecture.