Save the Date!
The Annual Tour of Private Gardens will be July 7 & 8, 2018 from 11am to 5pm each day.
Do you have a garden that you would like to be part of the tour?
Please send information to info@whatcomhortsociety.org and someone will contact you.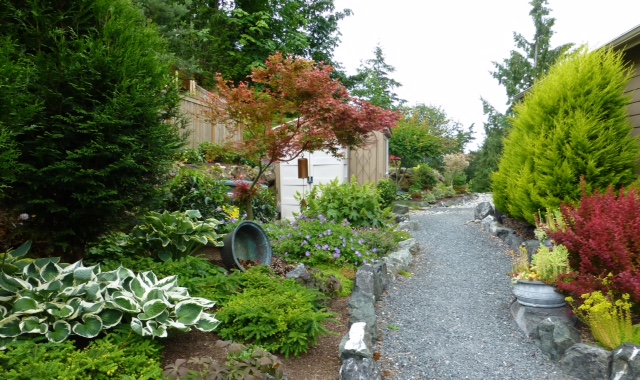 The Whatcom Horticultural Society sponsors a variety of programs, events, lectures, tours, and publications for Whatcom County area gardeners.
We welcome the novice and the veteran; active gardeners and those who love to visit, discuss and read about gardens; those who are visitors; those who are new to the area and those deeply entrenched. We hope we have something of value to offer you all.
WHS was organized in 1989 and was originally known as the Whatcom in Bloom Garden Society. The name was changed to avoid confusion with the Whatcom County Parks annual friendly garden competition, called Whatcom County in Bloom.
Members are encouraged to participate in WHS activities, especially as volunteers during the summer Annual Tour of Private Gardens.